Data-Driven Control
Find controllers for all plants that are consistent with the observed data.
Data-Driven Control (DDC) is a methodology that formulates controllers directly from observations without requiring a system identification step. Our work in (Miller & Sznaier, 2022) extended the Quadratic Matrix Inequality (QMI) framework towards data-driven gain-scheduled control of Linear Parameter-Varying (LPV) systems.

The introduction of input and measurement noise is called the Error-in-Variables (EIV) setting, and adds a bilinearity that results in NP-hard system identification and control problems. We developed a polynomial-optimization based framework to perform stabilizing and robust control of all consistent plants in the EIV setting when all noise processes are L-infinity norm bounded (Miller et al., 2022). The moment-Sum-of-Squares (SOS) hierarchy is used to find a superstabilizing or quadratically stabilizing controller, where each nonnegativity constraint is posed over the set of unknown plants and unknown noise processes. We a used theorem of alternatives is used to eliminate the unknown noise variables and improve computational scalability. This SOS-based framework may be extended towards the control of autoregressive models with input-output data (Miller et al., 2023).
Data-Driven techniques may also be applied to peak estimation. The data-consistency set in (missing reference) is modeled as a parameter-affine differential inclusion for a polytope-bounded uncertainty process.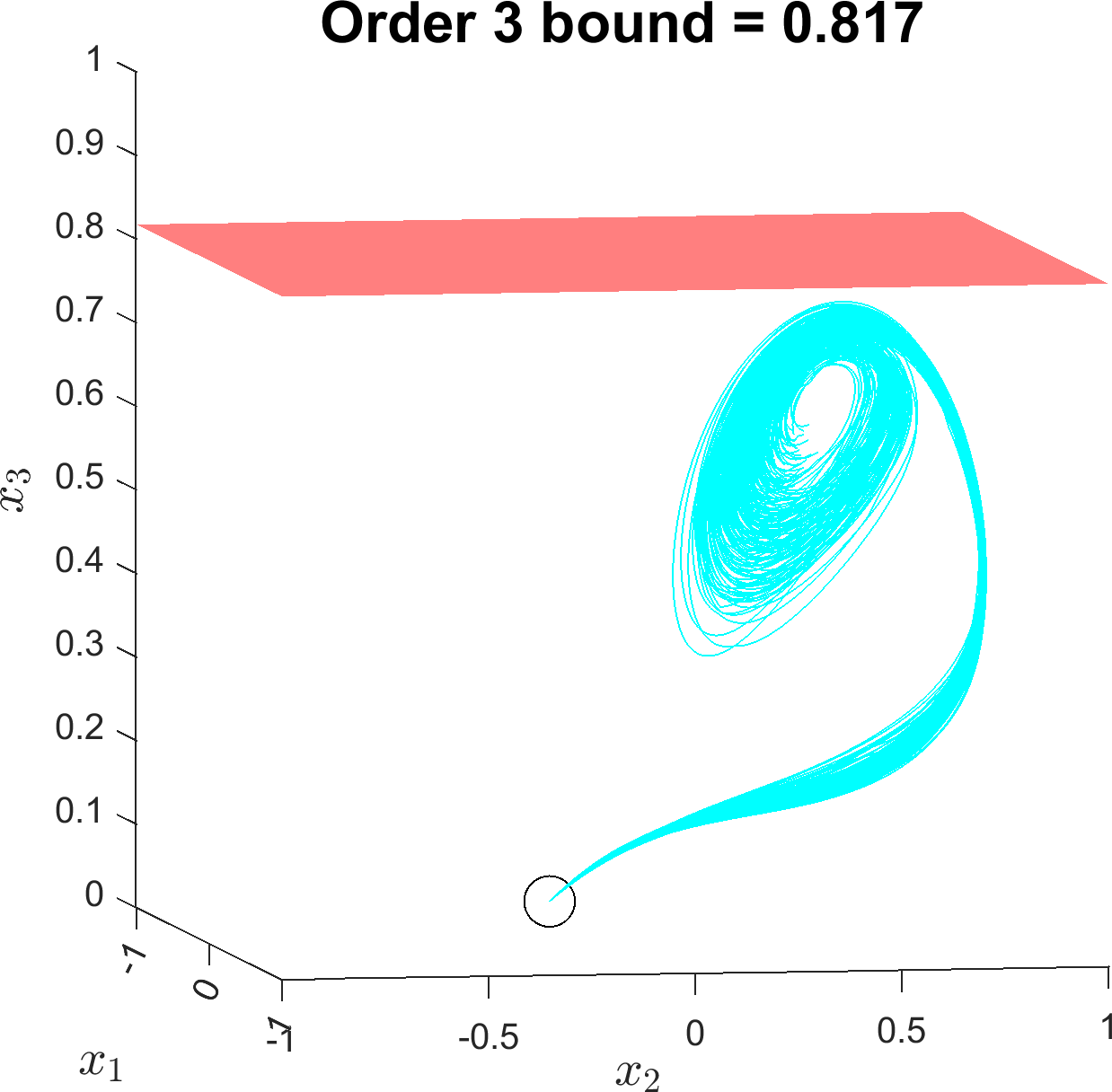 Relevant Publications:
Journal Articles
Conference Articles
Preprints